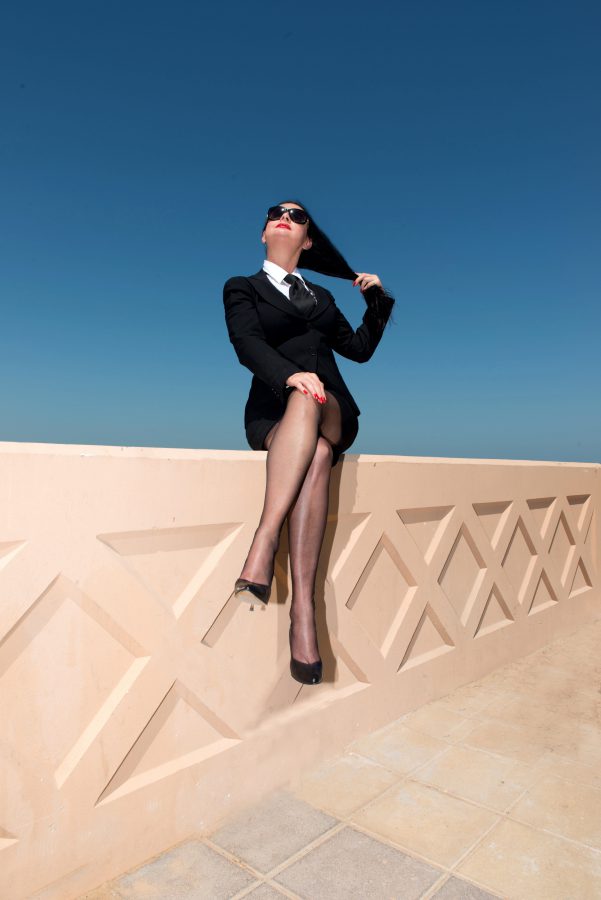 Happy New Year!
January 1, 2019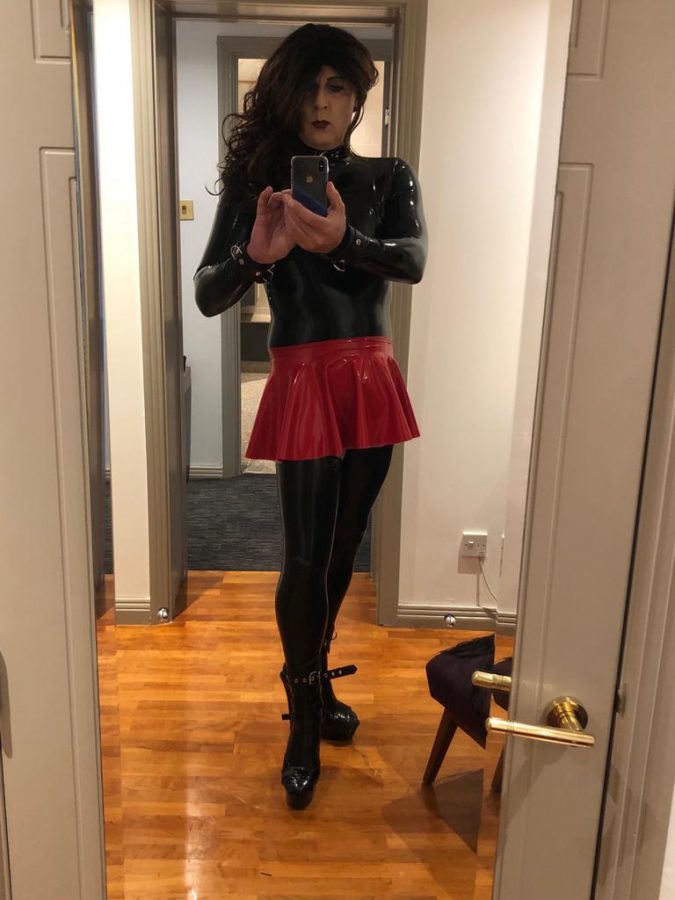 European Sissy Sarah
March 5, 2019
My Valentine's Day 2019 was very beautiful. Flowers and the love-balloon wear deliver to my apartment in Dubai. I was surprised and even a bit shocked.
I had mixed feelings about it. All kind of thoughts came into my head, I was questioning myself, who is it? Who sent the flowers? Is it from a slave, or is it from someone else? From who? …
After a while, I received a phone call. My good slave-friend called me from abroad, the flowers wear from him! This news relaxed me, so I made a few photos with flowers, also with my feet next to them. 
One day before Valentine,  I did red pedicure, so the color of my toenails matched perfectly with flowers  and balloon. 
It was in general a wonderful day, so my eyes wear shiny and I felt uniquely good, because of yoga in the morning. It was sunny (of course) and the sky magnificent blue.
Dubai is so beautiful in the wintertime, so Valentine's day and all the surprises, feel good here.
Later I read a nice review on "Massage Republic" a special review for Valentine's Day.
In the evening my other servant/ gentleman took me for dinner to a classy restaurant in the Palm.
I dressed elegantly in a long dress and very high heels and  I stile my hair up to look even more chick.
We wear happy to converse all evening,  by delicious seafood, candles and " glasses with bubbles".
So it was a surprising, magnificent day and evening, I was very happy!
Valentine's Day 2019, was really one of the best. I might only hope for more of these beautiful days and I really appreciate my servants and slaves who take care of me in Dubai! 
Lets see how my Valentine's day will be in 2020? Where I will spend it , what I will do and with who? 
Subscribe to my OnlyFans and follow me on twitter, keep in touch with Me!