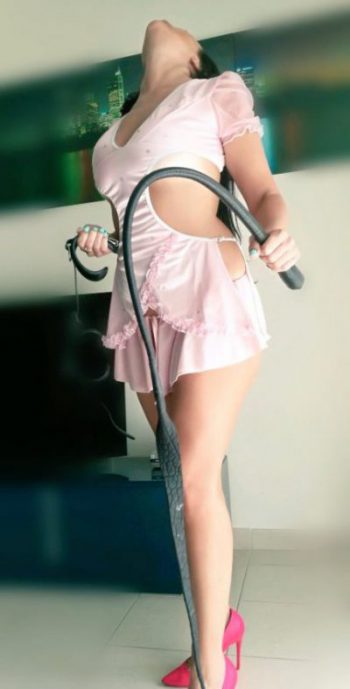 Double sessions 15Nov. – 04Dec. Finally Carla is coming to Dubai! Happy!
November 12, 2019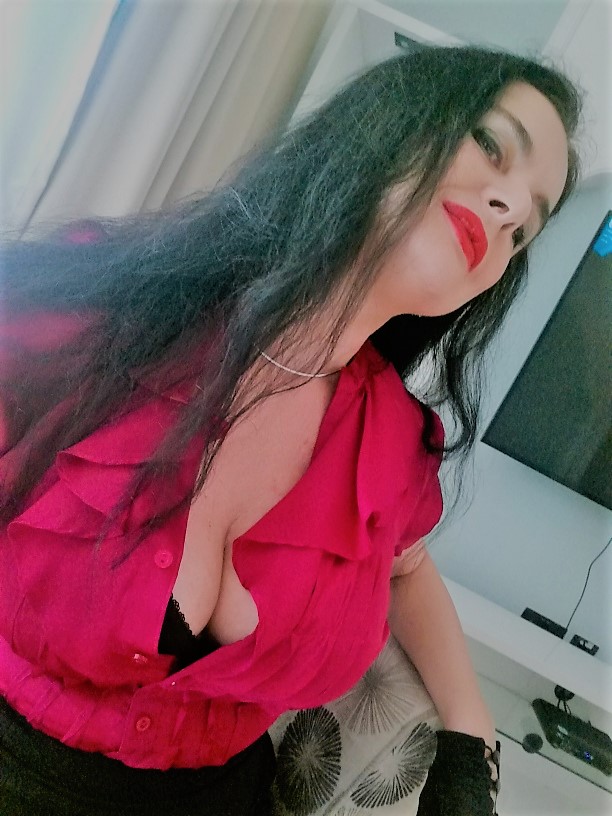 My sessions are unique and unforgettable.
December 9, 2019
Dominatrix Dinah and switch Carla welcome you…
Now in Dubai! It is a lot of fun to give sessions with my sexy Assistant Carla. She always knows how to surprise me and our guests with her creative ideas.
Carla is also very beautiful with an amazing body and a cute face, so she steals hearts of many people. Her pear-formed ass and a small waist makes men week in their knees.
Carla has also very nice, girly feet and her toes are decorated with toe rings.
Honestly my friend Carla and Me, we are the perfect duo!
Our double Domme sessions or Mistress and slave-girl sessions are magnificent.
My opinion is based on reactions of our visitors, of course.
We get many compliments about our sessions.

As a slave-girl, Carla likes to lick my feet. She is also very good in a dog play as a sexy, happy bitch.

As a Domme, Carla's main interest is bondage and sissy play.
Also chastity fascinates her – " I like when it's locked" – she says.
This weekend we expect many tourists coming to Dubai, so we wish them a wonderful weekend! It will be also nice when you come and visit us in this majestic city. Let's have an enjoyable kinky session, which makes you forget all the stress of daily life.
Are you coming to Dubai this weekend? Visit here.