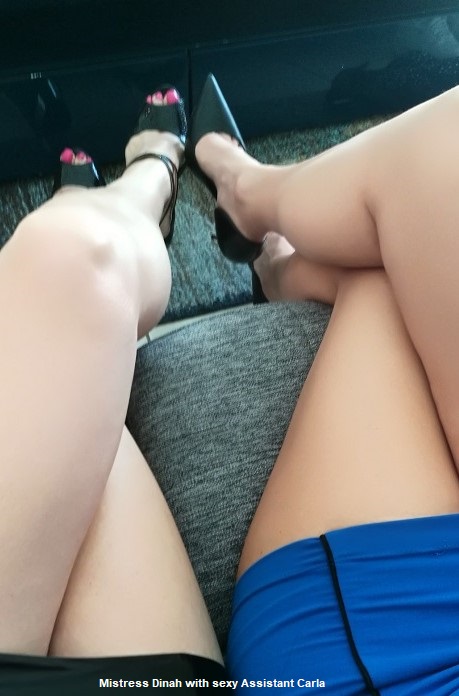 Dominatrix Dinah and switch Carla welcome you…
November 28, 2019
Lovely meeting with Goddess Rose
December 21, 2019
My sessions are unique and unforgettable.
Assistant Carla is back to Spain and of course I am still in Dubai where I offer my unforgettable sessions. It will be nice to see you and share with you different fantasies and deepest desires.
I am in the amazing apartment where I have all my tools and much more than that.
My big collection of shoes, different outfits, corsets, hand gloves and other accessories will take your breath away.
What fascinates me most last years, are mind games and taboo -scenarios. I love to be in a role as your naughty and strict stepmother or even your mother.
In this role, I use you to fulfill my needs, play with you and passes you as my object. It gives me a kick!
I am also into erotic-hypnosis, you can experience the FemDom seduction as I enter your mind.
During the session, my voice and my eyes will melt your submissive heart.
There is a possibility to get hypnotized by my feet too.
Honestly, I love my work. Female Domination, BDSM and of course mind-games are extremely fascinating.

You can experience my sessions not only live, but also virtual or by the phone.
For virtual sessions I accept different payments; PayPal, gift cards, phone recharge, transfers through OnlyFans or through IWantClips .

I hope also to be able take discrete credit card payments soon!